Ross Jackson
If you restore implants, this study is for you!
Dr. Jackson, a network member from the Southwest Node, enrolled his first participant into the study last week. "I wanted to join the study initially because I feel like implants are a vital part of the future of dentistry", said Dr. Jackson. "I hope that by participating in this study I can help to improve patient care by compiling data that will lead to understanding even more about implants, their complications and their successes."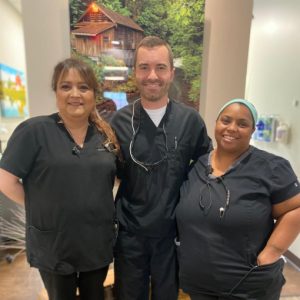 Dr. Ross Jackson
Stonebridge Ranch Dentistry
McKinney, TX
Interested in Becoming a Member?