Testimonials are a way for practitioners to provide feedback about activities, as well as encouragement and helpful insights to other members. In addition to the video testimonials, the testimonials below are divided into three sections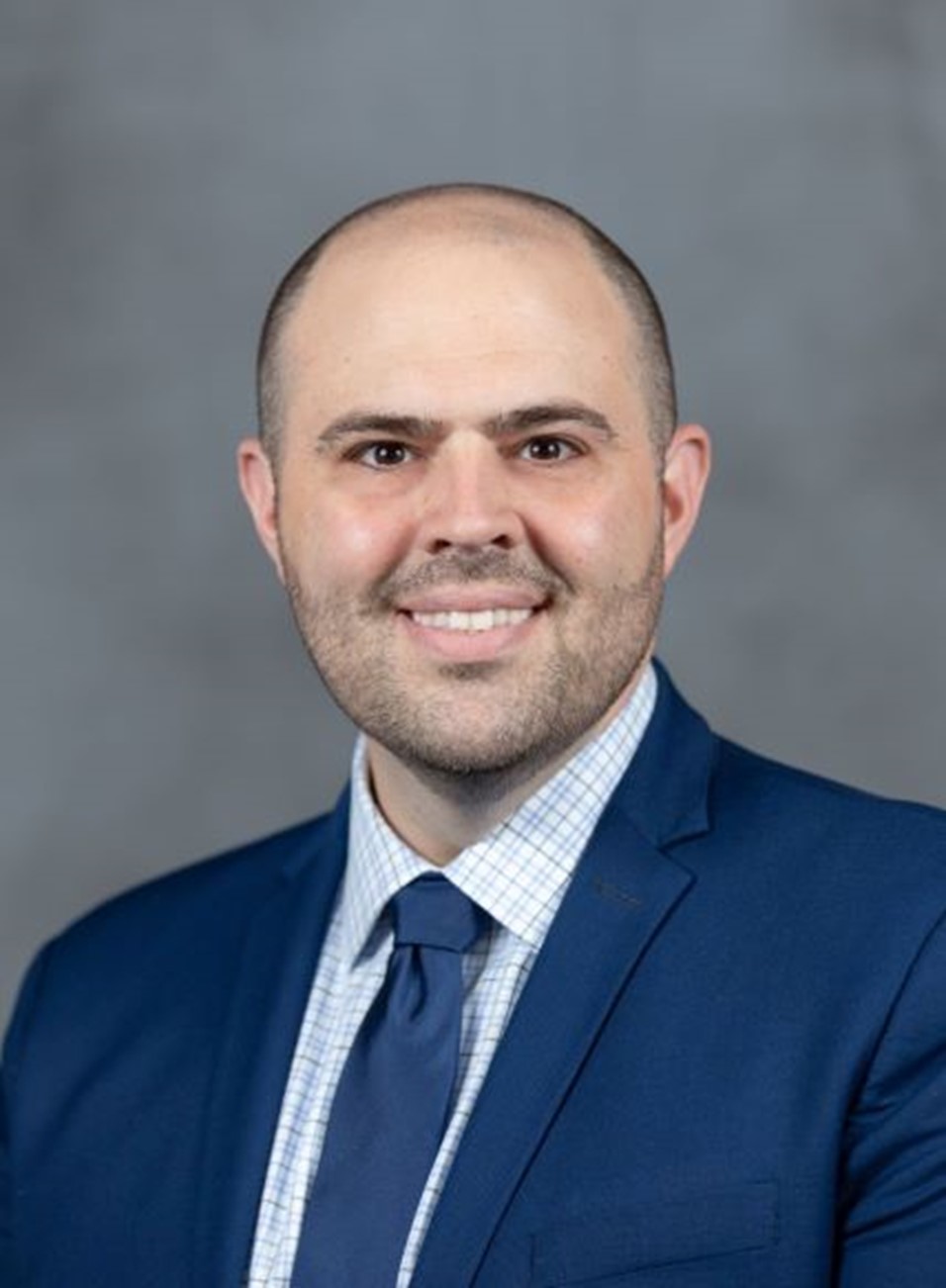 David Avenetti, DDS, MSD, MPH, Chicago, IL
Testimonial posted: March 3, 2022
I first discovered the National Dental PBRN as a pediatric dentistry resident. It was interesting to learn that clinicians in the field could contribute patient care data to help answer questions we face daily. Furthermore, it's exciting to know that the PBRN allows research to move outside the walls of academic centers. This was a new concept at the time, and it's great to see that this endeavor has grown in recent years to include specialty components. 
As a clinician, researcher, educator, and advocate for children's oral health, the PBRN gives us the tools to answer very meaningful questions in the forefront of patient care. All too often, we are faced with questions around cost-effectiveness, efficacy, safety/quality, among others, with limited data to guide our decision-making. We want what is best, but don't always know the best way to get there. With more practitioners contributing data, we will end up with a population-based mine of useful information. This provides an outstanding mechanism for answering translational clinical questions that will foster the evidence-based practice and clinical decision making. 
I look forward to having more clear clinical practice guidelines based on PBRN's purpose. This will move oral health forward for future generations. 
David Avenetti, DDS, MSD, MPH
Residency Program Director and Associate Professor
University of Illinois Chicago, College of Dentistry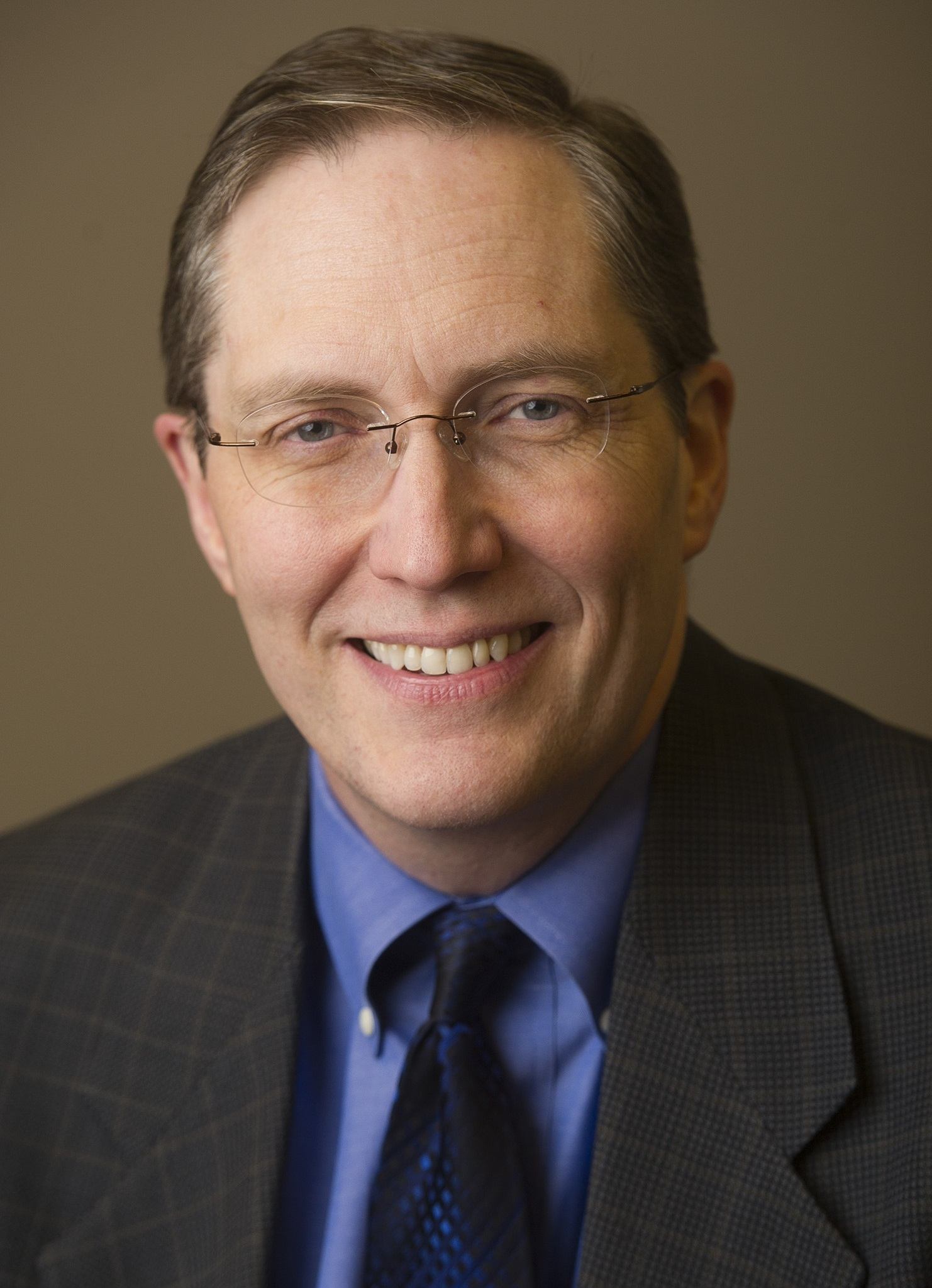 Gregg H. Gilbert, DDS, MBA, FAAHD, FACD, FICD, National Network Director
Testimonial posted: January 13, 2022
The network's 2021 Year in Review
Despite having to deal with yet another year of COVID-19 ramifications, the network continued to be very productive.  Given that our over-arching goal is to improve the nation's oral health by improving the knowledge base for everyday clinical decision-making and moving the latest evidence into routine care, much was accomplished.  For example,
Here are some key findings from the network's 2021 publications:
from the Cracked Tooth Registry Study, about 80% of teeth recommended at baseline for monitoring (instead of treatment) continued with a monitoring recommendation throughout the entire three years of the study.  The survival rate for teeth with cracks exceeded 98%, and the failure rate for teeth that were treated restoratively was only 14%.  Treatment failures were associated with intracoronal restorations (vs. full or partial coverage).  As demonstrated by this publication and seven other network publications from this study, the bottom line is that dentists are quite good at evaluating patient-level, tooth-level, and crack-level characteristics to determine which teeth warrant treatment.
the network finished its series of articles from the Anterior Open Bite Study. The latest one had to do with treatment stability and patient satisfaction, finding that both were high, regardless of treatment or retainer modality.
the network's most-recent publication from the study of non-surgical root canal therapy reported that pre-operative anesthesia failure ranged from 5% to 30%, depending on how failure is defined. Specific provider-level, patient-level, and tooth-level factors were significantly associated with failures.
With the launch of several new studies planned and numerous planned presentations and publications from the network's current studies, 2022 promises to be an exciting year.
Thank you for making it happen!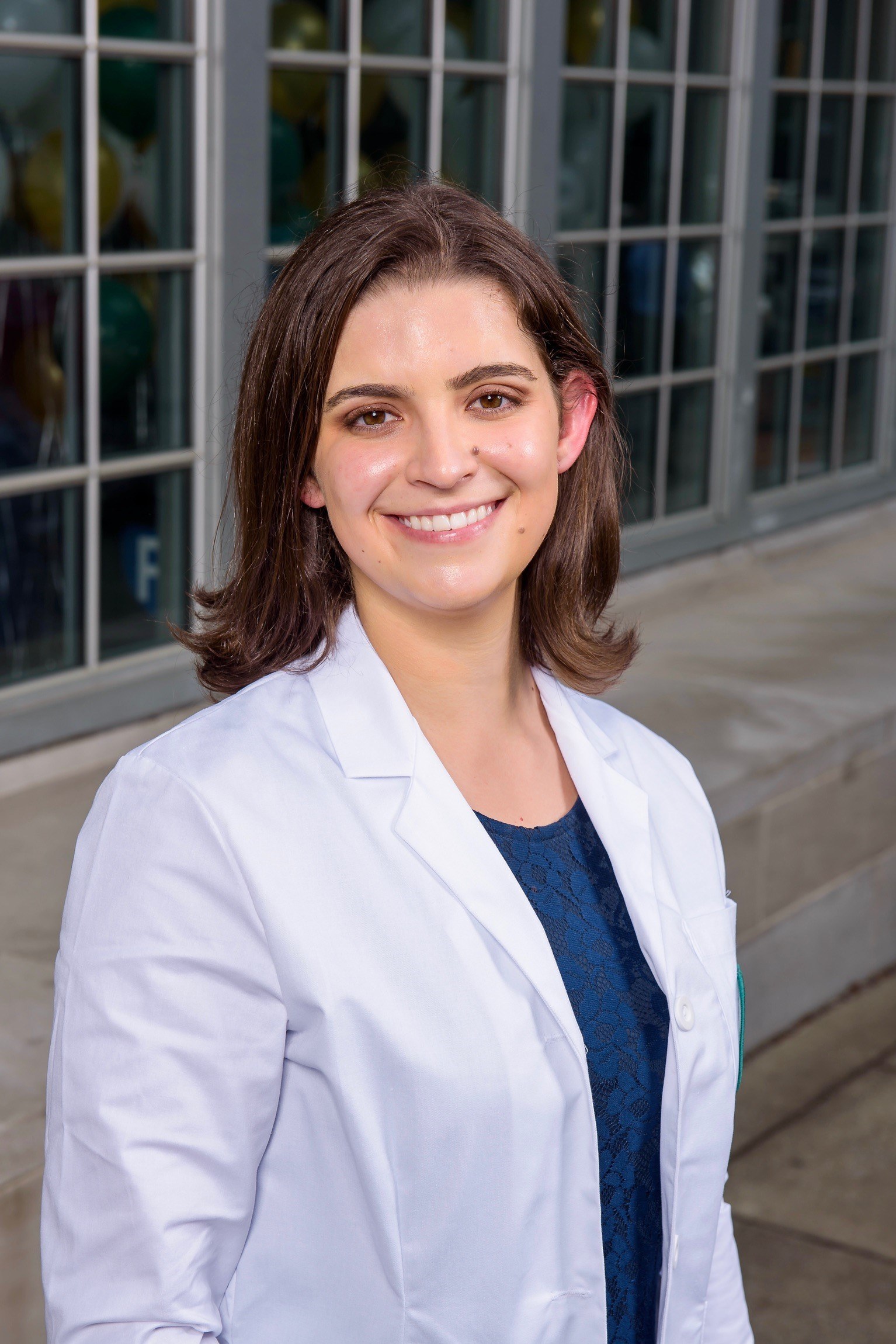 Lauren Brashear, UAB Sophomore Dental Student, Madison, AL
Testimonial posted: November 11, 2021
Lauren Brashear, a sophomore dental student from the University of Alabama at Birmingham recently attended the National Dental Practice-Based Research Network's Virtual Meeting. This is what she had to say about the network's meeting.
The virtual annual meeting was a wonderful experience to meet and interact with so many practicing dentists from across the country. As a dental student, it is heartening to see so many practitioners come together in the pursuit of further knowledge. I enjoyed the discussions and talking to practitioners about how much the field of dentistry has changed during their time practicing. Being a member of the National Dental PBRN as a student helps keep me informed and up to date with evidence-based dentistry as the research is being done. It's been very helpful to have additional exposure to topics that I've learned in class from the perspective of reading studies done through the Network.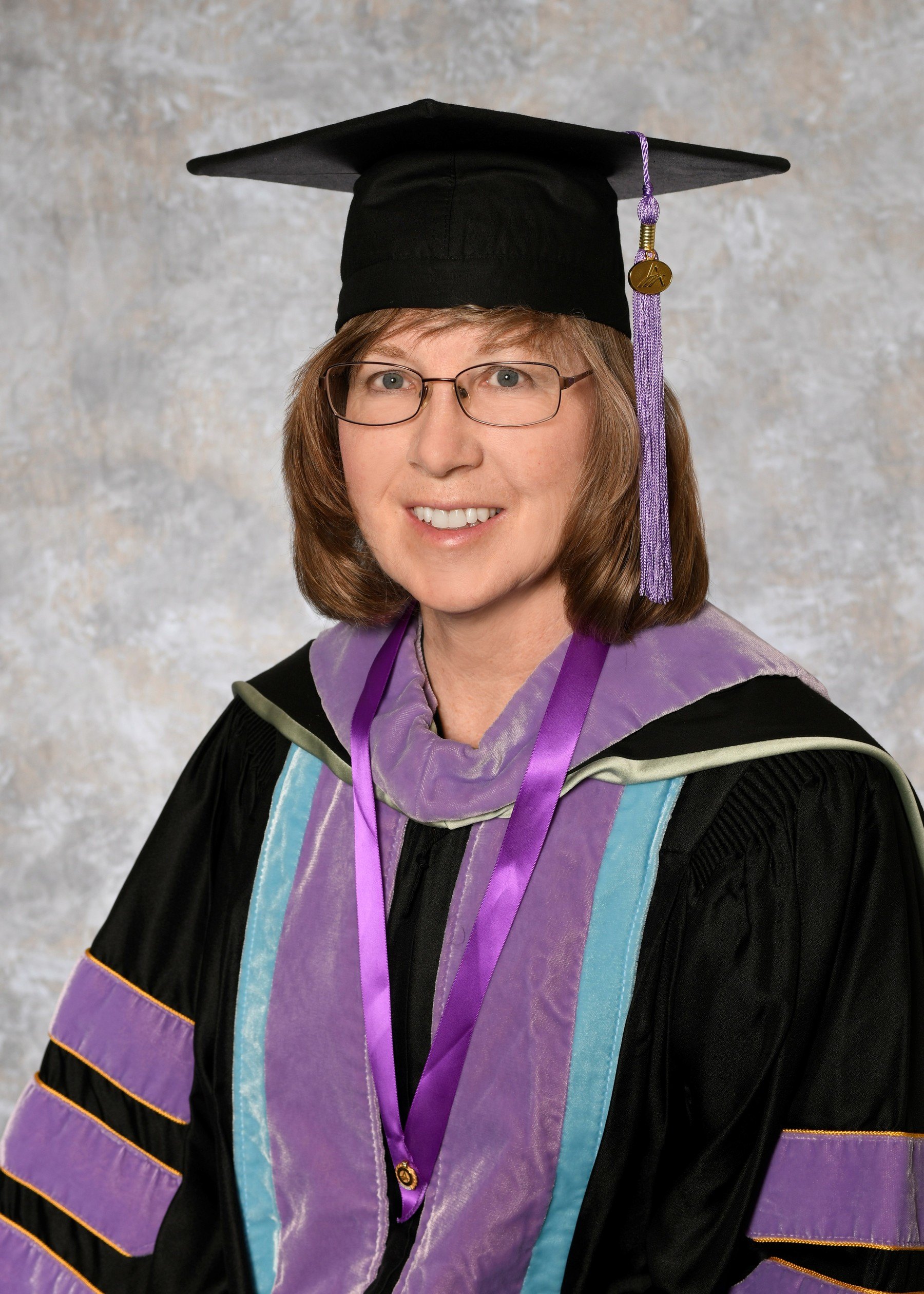 M. Wendy Holder, DMD, MAGD, PC, Alexander City, AL
Testimonial posted: November 11, 2021
The organizers of the National Dental Practice-Based Research Network 2021 Annual Meeting managed to transform "just another zoom conference" into an amazing interactive event which transcended the virtual platform and created opportunities for interaction while captivating the audience. We are all more than a little burnt out on zoom events. To be honest, when I first heard that our National Dental PBRN 2021 Annual Meeting was virtual, I was disappointed and expected the same old technical glitches and lackluster speakers trying hard to connect with a virtual audience. But, to my surprise and delight, that was not the case!
Ryan was a great host and managed to keep the flow of the meeting moving, engage the participants and provide thoughtful and funny transitions. The speakers were prepared and presented with clarity, results from past and ongoing studies while pointing out future studies that we would need to actively pursue to continue our progress. There were no awkward pauses to deal with glitchy technology and the speakers were rehearsed and able to establish connection with the audience as if we were present. The speaker sessions flew by as the audience drank in the data until time for breakout sessions.
My experiences with breakout sessions over the last 18 months have been mixed at best, but the PBRN nailed them. The breakout participants include a diverse group of experienced and inexperienced dentists representing a variety of geographic regions. We began with a discussion about selective caries removal. The ensuing discussion allowed the participants to explore both conservative and more radical treatment plans and discuss the pros and cons of both. It was interesting to hear the perspectives from so many of the participants who weren't shy about respectfully challenging the positions of others. Again, the organizers overcame the traditional challenges of the virtual zoom platform.
When the discussion moved to the feasibility of teledentistry, it became obvious that the circumstances of the COVID shutdown forced all dentists to delve into previously uncharted waters. Many shared their success and frustrations of trying to diagnose and treat using selfies of broken teeth taken by less than proficient "photographers."  I think every participant had at least one story of receiving the photo of a roof of the mouth rather than the tooth in question!  There was more acceptance among newer and more tech savvy dentists than the more experienced cadre about the future of teledentistry.  One interesting consideration that was raised was the application of teledentistry in more remote and rural areas as a stopgap measure. It was universally agreed, however, that in person consultations were preferred.
After the breakouts, the wrap up kicked off smoothly and flowed beautifully. The timing was perfect.  Ryan, our host, encouraged some regional competition which quickly filled up the chat boxes. He was able to create high energy and keep the process interactive. I even learned about the "Gator Chomp" but am still convinced the "Big Dawg's Bite" is much more effective.
Kudos again to the organizers of a great event. You managed to create a genuinely interactive experience for an eclectic and diverse group despite the virtual platform.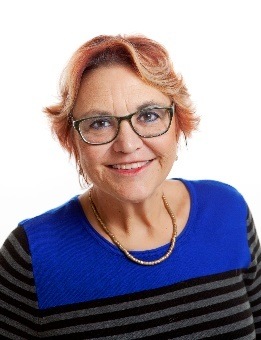 Julie Ann Barna, DMD, MAGD, Lewisburg, PA
Testimonial posted: September 01, 2021
How can you NOT join? Once you do your first Quick Poll you will be hooked. I see my staff come alive when we are seeing a study patient. My hygienist, Barb, has joined the network also; that's important. When I walk by a treatment room, I hear Barb explaining to a patient what we are seeing, what other dentists are experiencing, and what the research tells us. In this COVID-isolated world, we feel part of something special.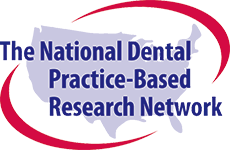 Barry J Currey, DDS, Lubbock, TX
Testimonial posted: February 12, 2021
Barry J. Currey, D.D.S. graduated from the University of Texas Dental Branch in Houston in 1976 with honors and moved home to Abilene, Texas with his wife Tonya to become the public health clinical dentist in Taylor County for 2 years.
After that he went into private practice in 1978 and was later accepted into the pediatric dentistry residency program at the UTHSC Dental School in San Antonio in 1980, where he became chief resident and graduated with his program certificate in 1982.
He and Tonya then moved to Lubbock and opened up a private practice where he became very active in organized dentistry and eventually became president of the regional component dental society, president of the Texas Academy of Pediatric Dentistry and a trustee of the Texas Dental Association Smiles Foundation (TDASF). He has volunteered at more than 60 Texas Mission of Mercy (TMOM) mobile charity clinic events, sponsored by the TDASF, of which he is currently Vice-Chair.
He is adjunct clinical faculty at all 3 Texas dental schools and mentors the dental students who volunteer at the TMOM events and has maintained his appointment as volunteer clinical faculty in pediatrics at the Texas Tech Health Science Center Medical School and associated University Medical Center hospital.
He is a Life Member of the ADA, Texas Academy of Pediatric Dentistry, American Academy of Pediatric Dentistry, and a member of the ICD and the College of Diplomates of the American Board of Pediatric Dentistry.
He has been married to Tonya for 47 years and his hobbies include golf, hunting, fishing, and pickleball. He has been a member of the Communication and Dissemination Subcommittee of the NDPBRN since its inception.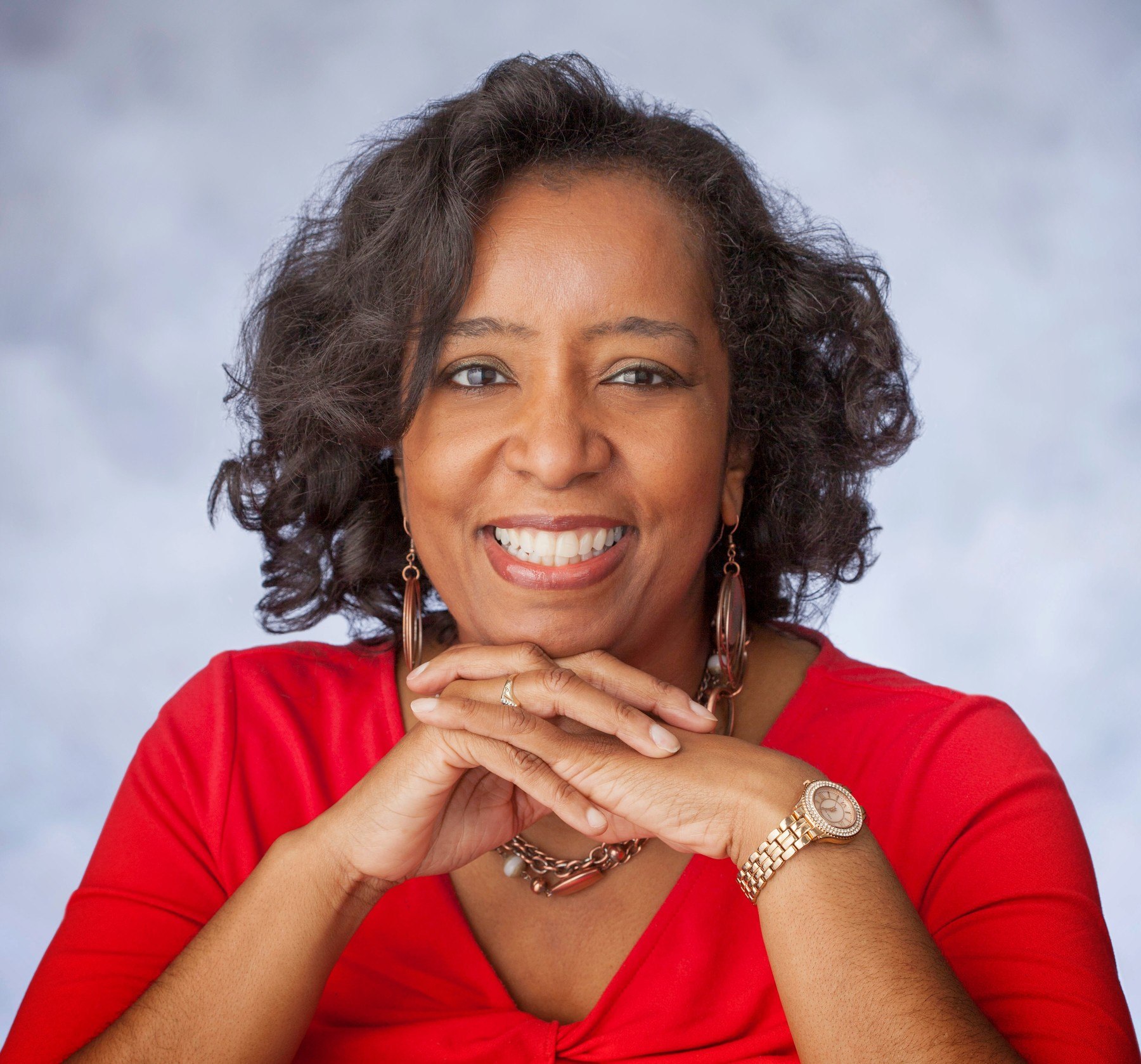 Sylvia A Frazier-Bowers, DDS, PhD, Chapel Hill, NC
Testimonial posted: December 23, 2020
The National Dental Practice Based Research Network (PBRN) started in 2005 with the goal of advancing knowledge of dental practice and ways to improve it.  I joined the network both as a registered clinician and as a member of the American Association of Orthodontists PBRN committee with the goal of advancing the orthodontic specialty.  It is an honor and a privilege to help foster the creation of – and engagement with – study initiatives that will allow the profession to deliver the best patient care.  The "value add" of the PBRN is its ability to really get to the heart of the questions that we encounter in the real world of clinical practice.  The PBRN infrastructure offers the missing piece to the puzzle that bridges the knowing-doing gap that we experience throughout our lifelong learning journeys.  Most importantly, the orthodontic profession is rapidly evolving with an even more urgent need to understand and guide the current trends of our specialty so that we can continue to evolve in a meaningful way.
The dental profession, and orthodontics specifically, is frequently ranked in the top five of all professions in the US (by US News and World Reports), making it more important that we collectively remain evidence-based through initiatives like the NIH Dental PBRN.  With more than 7,000 dentists and hygienists in the network, the possibilities – to interrogate existing best practices and innovate for even better gold standards – are endless.  And the PBRN allows us the most precious benefit, that of understanding any clinical problem through the diverse lenses and experiences that the pool of network practitioners offers.  I like to think of our collective participation in the PBRN as literally 'the gift that keeps giving' – to our individual professional pursuits, and to the dental profession as a whole.
Sylvia A. Frazier- Bowers, DDS, PhD
Chair, AAO-PBRN Committee
Associate Professor, UNC Orthodontics
Assistant Dean, Inclusive Excellence and Equity Initiatives
UNC-CH, Adams School of Dentistry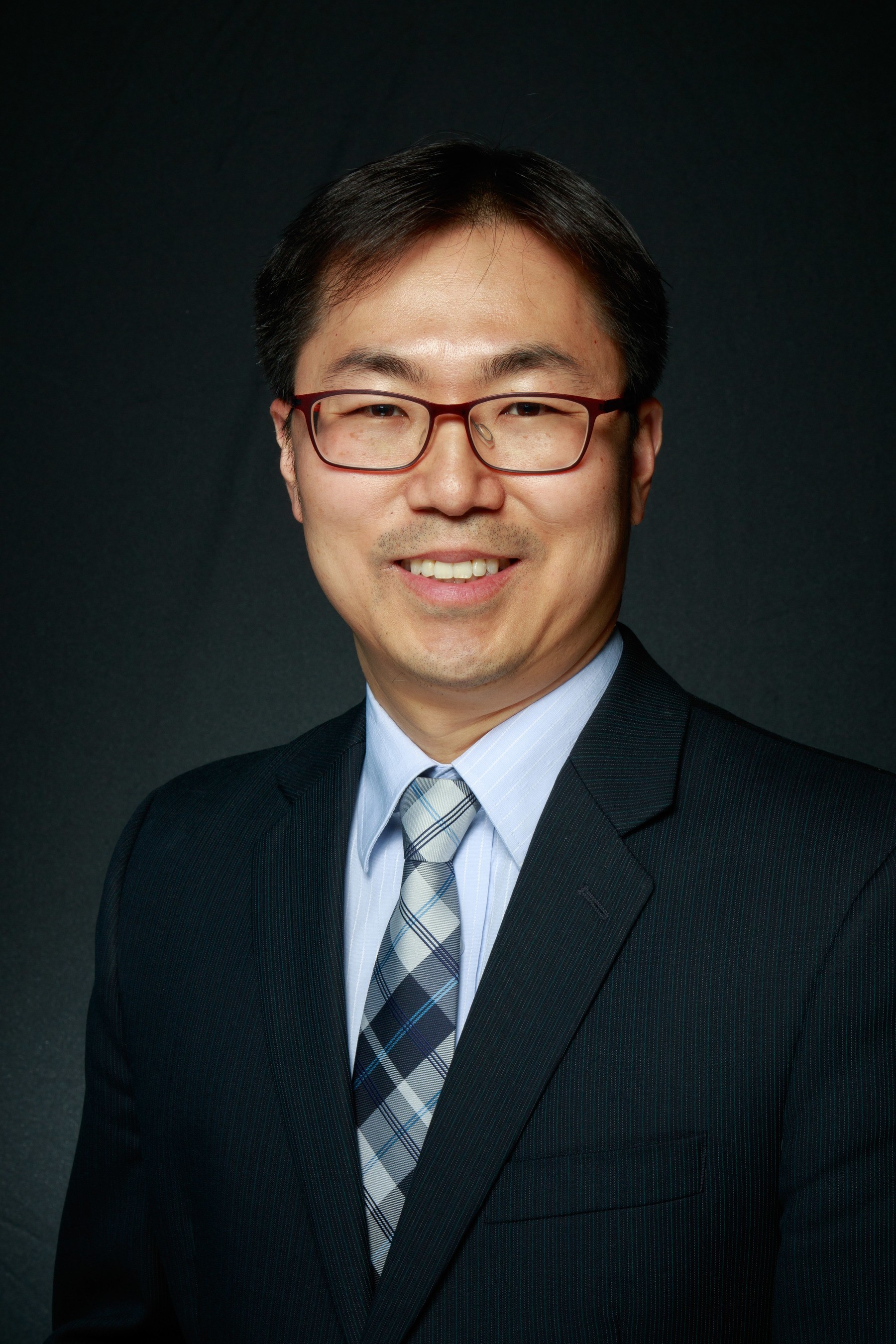 Kyungsup Shin MS, PhD, DMD, Iowa City, IA
Testimonial posted: December 23, 2020
I was very fortunate to get to know the National Dental Practice-Based Research Network (Network) and had a great opportunity to participate in the prospective study entitled, 'Anterior Open Bite Malocclusions in Adults: Recommendations, Treatment and Stability'. In this study, I recruited orthodontic practitioners, conducted the designed study with my own patients in my intramural faculty clinic at the University of Iowa, and participated in proofreading the final manuscript.
As a clinician and educator, I found that the clinical settings in dental schools have great potential for a wide range of valuable clinical research activities using the Network's platform for the following reasons: 1) intramural faculty practice is typically run by multiple faculty clinicians who have diverse training backgrounds, 2) many dental schools have a broad spectrum of specialties as well as the general practice so that various clinical questions across different disciplines can be addressed, 3) many adjunct faculty members have their own practices, where they can utilize resources from their practices to participate in any Network-supporting studies of their own interests.
I was very grateful to be a part of the research team efforts to provide orthodontic practitioners with valuable evidence-based clinical guidelines. I look forward to seeing more dental schools actively participate in these great research opportunities from the Network!
Kyungsup Shin MS, PhD, DMD, MS
Diplomate, American Board of Orthodontics
Assistant Professor in Orthodontics
235 Dental Science S
College of Dentistry, University of Iowa
Iowa City, IA 52242-1001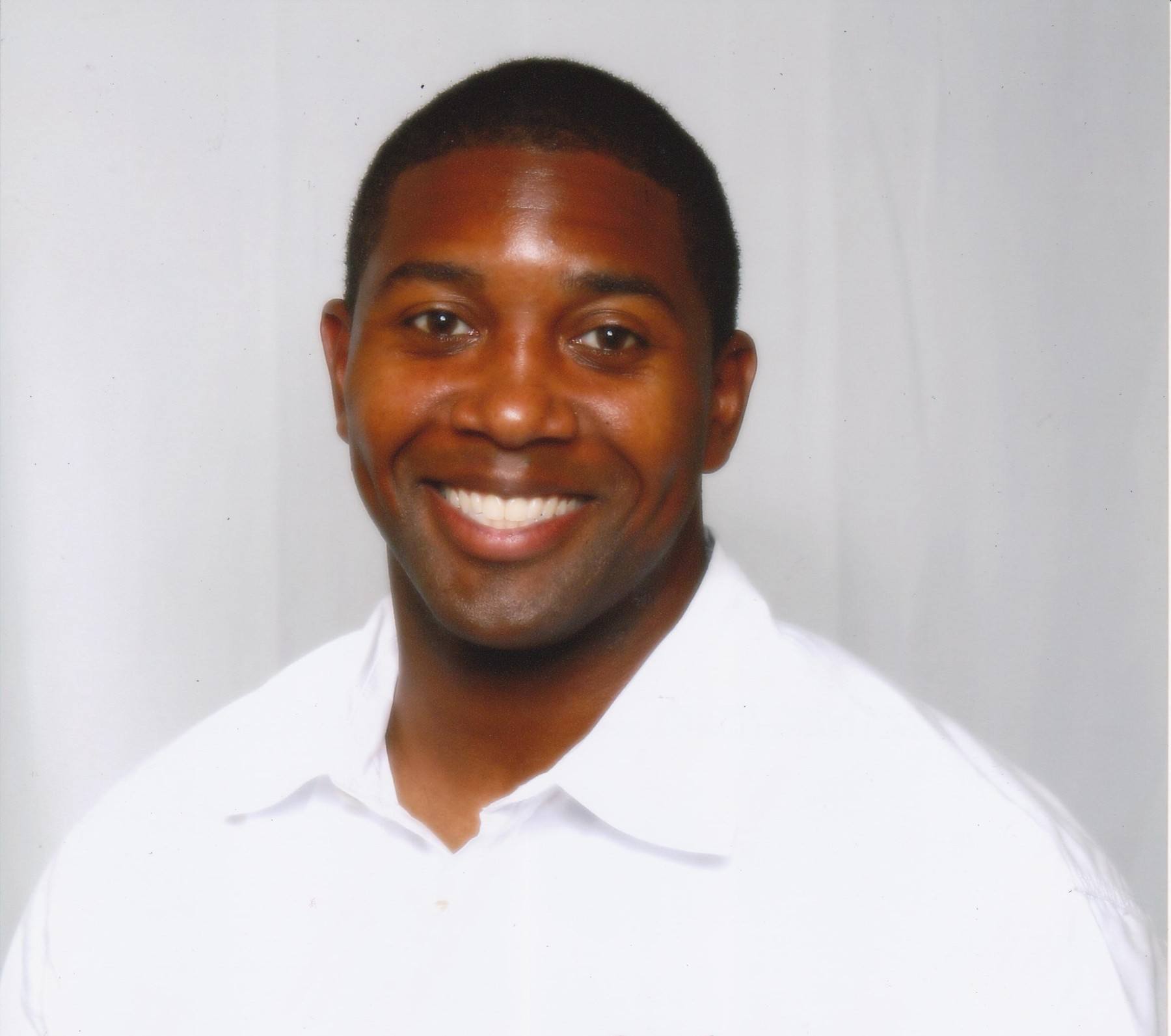 Charley Cheney III, DMD, Newton, GA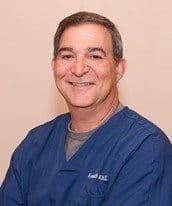 Kenneth D Kligman, DDS, FICD, Woodstock, GA
Testimonial posted: Nov 18, 2020
Dentistry provides many opportunities for service along with professional growth. I feel participation in the National Dental Practice-Based Research Network enhances that professional growth. Furthering dental education takes many forms during practice; we attend CE courses, seminars, study clubs, peer interaction, volunteer work, journals, etc.
One of the rewards from participating in the National Dental Practice-Based Research Network is the ability of giving back to education. From a professional perspective, in partnership with practices across the country, we are able to add to the knowledge base needed to help with clinical decision making. This would be impossible without the academic support and guidance provided throughout the network. My office staff and participating patients have really enjoyed being part of our research projects, as they have not only contributed to evidence-based research but elevated the stature of our practice in the community.
From a personal perspective, my participation has been especially rewarding. Meetings have been engaging, as you interact with other practitioners from around the country, to discuss/evaluate real-world issues we encounter in everyday practice; it is like a national study club. For me, the connection back to academia has been special, including having the opportunity to give a talk to students at the University of Florida College of Dentistry, to simply encourage their participation in the research network. Suffice it to say, meeting with these energetic students was validation that the torch of dentistry will still burn bright with the next generation of dentists.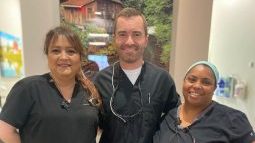 Testimonial posted: August 31, 2022
Dental Implant Registry
Hear what Dr. Jackson said about the dental implant registry training and the registry study.
Ross Jackson, DDS
Stonebridge Ranch Dentistry
McKinney, TX
Videos on our YouTube channel contain all of our network videos including study results, testimonials,
news, and presentations. The channel has the following individual playlists: